Event Photographer – Hire Us!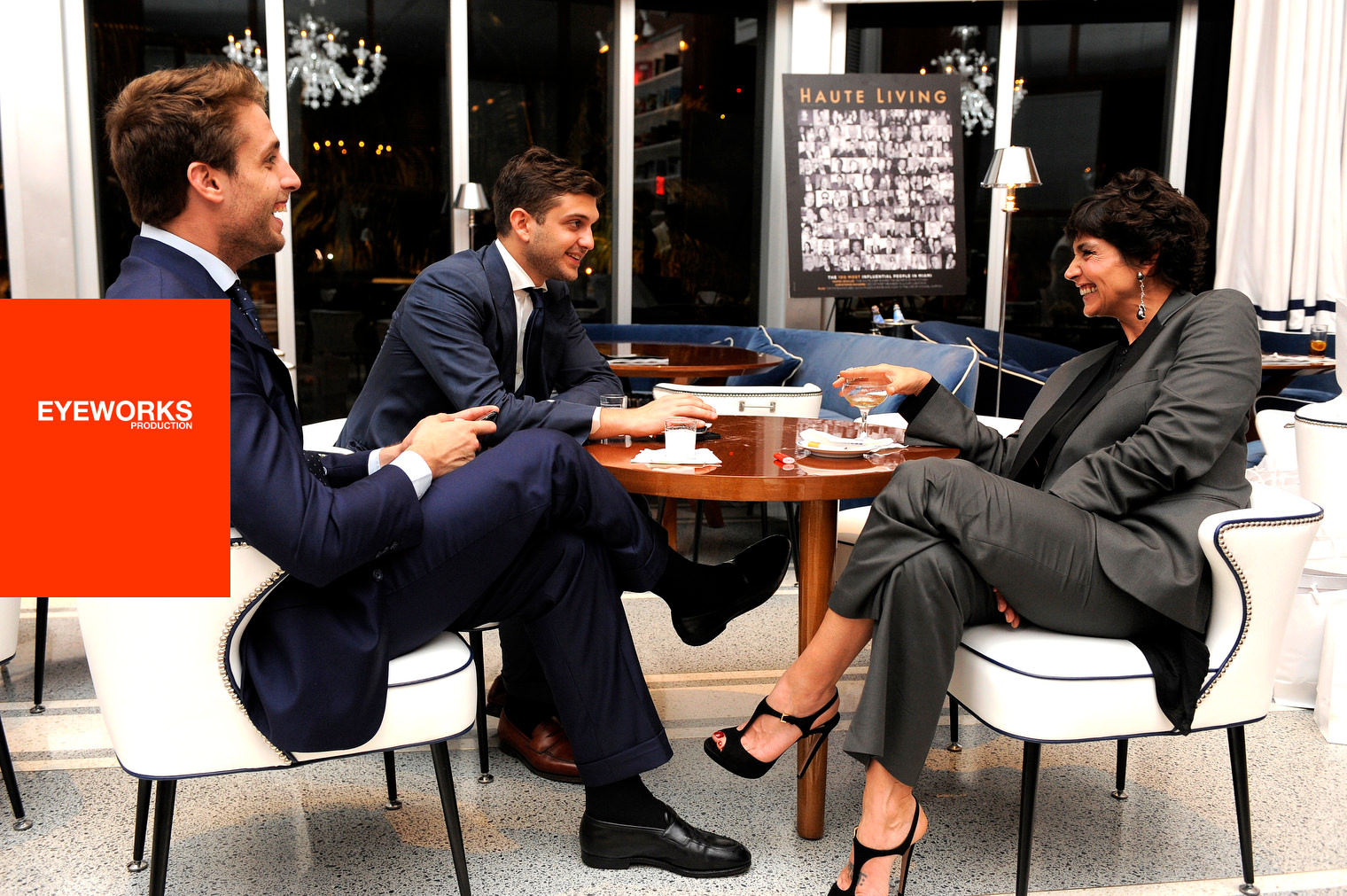 PHOTO MIAMI, FL – May 09: Haute 100 Dinner by Haute Living Miami magazine at Cipriani Downtown Miami restaurant on May 09, 2013 in Brickell, Miami, Florida. (Photo by Sergi Alexander / Eyeworks Production). 
You are going through the hundreds of searches trying to pinpoint a Professional Photography company to cover an important event for your company, a client represented by you, or a personal event of the great importance like the Wedding Day. We know it, we have been there! And, we have done it all!
EYEWORKS PRODUCTION specializes in corporate event photography and video coverage, entertainment event photography, wedding photography, and fashion photography, including runway shows, backstage documentaries, fashion editorial campaign photography, food photography, and image stock for advertisement and social media content. Our images are suitable for Print Brochures, Magazines, Social Media, Websites, Company portfolios, etc.
We deliver the media coverage for you to tell the story!
Let us know if you need the coverage!
We'd be happy to join your creative team!
Requesting Photography or Video
Please e-mail the event details for:
Photography
1. Event Dates;
2. Call-time for each each day, or provide the timesheet/schedule;
3. Venue name/s or complete address;
4. Event Title;
5. Call back info.
Video Coverage
1. Type of coverage (event, interview, product, social media, etc);
2. Number of cameras per recording;
3. Raw, edited footage, or both;
4. If requires Q&A interview setup;
5. If requires Q&A host;
6. Video length time;
8. Audio background.
Contact us:
1-305-982-7374 
In case we missed your call:
info@eyeworksproduction.com 
We are on Social media, stay connected: