Miami Corporate Event Photography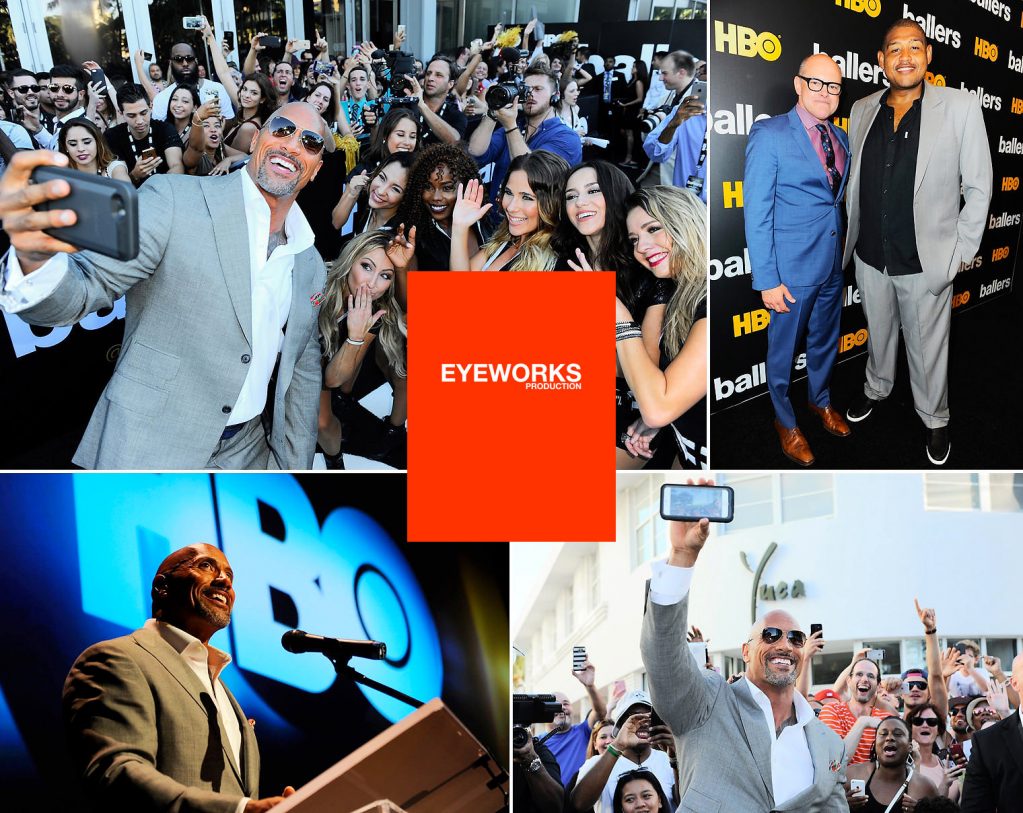 Service Description: Corporate Event Photographer in Miami, FL
Capturing Your Corporate Successes in Every Frame
Welcome to our premier Corporate Event Photography service in the vibrant city of Miami, Florida! At Eyeworks Production, we understand the significance of corporate events. Whether it's a high-profile business conference, a product launch, a gala dinner, or a team-building event, we specialize in capturing the essence and energy of your corporate affairs with finesse and professionalism.
Our Services:
Professional Expertise: Our team of experienced and skilled photographers in Miami brings a wealth of expertise to every corporate event. With an eye for detail and a passion for storytelling, we capture moments that reflect the professionalism and success of your organization.
Tailored Packages: We offer customized photography packages designed to meet your specific event requirements. Whether you need coverage for a few hours or an entire day, our flexible packages ensure that you get the services you need without any unnecessary expenses.
Pre-Event Consultation: We believe in meticulous planning. Before the event, we consult with you to understand your vision, preferred style, and key moments you want to be captured. This helps us create a shot list and prepare adequately to ensure no essential moment is missed.
Quick Turnaround: We understand the urgency of corporate events. Our efficient post-production team ensures a short turnaround time for editing and delivering the final images. You can swiftly use these photographs for marketing, social media, or any other corporate purposes.
Online Gallery: Upon completing the editing process, we provide you with a private online gallery where you can view, download, and share high-resolution images. This gallery serves as a convenient platform for securely accessing your event photos.
Why Choose Us:
Professionalism: We take pride in our professionalism. Our photographers arrive punctually, dress appropriately, and conduct themselves with the utmost professionalism throughout the event. We blend seamlessly into the background, capturing candid moments without disrupting the flow of your event.
Client-Centric Approach: Client satisfaction is our top priority. We believe in open communication and collaboration. Our team listens to your needs, incorporates your suggestions, and ensures that the final images align perfectly with your expectations.
Versatility: From intimate corporate gatherings to large-scale conventions, our team has experience in capturing a diverse range of events. We adapt our photography style to match the ambiance of your event, whether it's formal, casual, or somewhere in between.
Creative Excellence: We don't just capture pictures; we create visual stories. Our photographers have a keen eye for creative compositions and unique angles, adding an artistic touch to your event photographs.
Reputation: Our reputation as a leading corporate event photographer in Miami is built on the trust and satisfaction of our clients. We have a track record of delivering exceptional services to businesses of all sizes and industries.
Book Your Corporate Event Photographer in Miami Today:
At Eyeworks Production, we believe in preserving the moments that matter. Your corporate event is not just an occasion; it's a testament to your organization's achievements and aspirations. Let us help you capture these moments in the most compelling and professional manner.
Contact us today to discuss your upcoming corporate event in Miami, FL. Our team is ready to tailor our services to your unique needs, ensuring that your event is immortalized through stunning photographs that reflect the excellence of your organization. Book your Corporate Event Photographer with us and let the memories speak volumes.